Application
Sinowon AutoTouch 432R is multisensor vision coordinate measuring machine, it not only can measure the linear size, such as: point, line, cycle, arc, angle, rectangular hole, but also can measure the geometrical size, such as: straightness, flatness, circularity, cylindricity, perpendicularity, parallelism, angularity, concentricity, symmetry, position, profile, surface In the workshop and laboratory, most of measurement job can be done by multisensor measuring machine, it is widely applied to measure the dimension of Hardware, Mold, Machining, Precision Manufacturing, Automotive Parts, Stampings, Aerospace Components, Plastic & Rubber Products, Mobile Phone Industry, PCB Boards, Electronic Components, Semiconductor Components, Flat Glass (Touch Panels & LCD Panels), Medical Devices , tools and other fields, etc.
Product Features
Moving Bridge type structure, measuring workpiece is fixed;
Four-axis CNC fully auto close loop control, auto measurement;
Marble base and pillar, good stability;
Imported linear scale, resolution is 0.1um, grinding ball screw and AC servo motor etc. to ensure the precision and stability of the motion system;
Imported HD color camera to meet the needs of clear observation and accurate measurement;
6.5x high-resolution motorized zoom lens, accurate doubling and one times pixel correction only needed;
With programmable surface 5-ring 8-division LED Cold Illumination and contour LED parallel illumination and built-in intelligent light adjustment, it can automatic control the brightness in the 8-division;
Equipped with imported R20 Probe to perform 3D measurement;
Powerful function and easy operation RationalVue Measuring Software to enhance quality control;
Optional Laser Sensor Module. Machines can be customized according to customers' requirements.
Technical Specification
---
Standard Delivery
---
Optional Accessaries
---
Computer Configuration
---
RationalVue Software Introduction
RationalVue completely inherited CAD seamless connection, 100% graphical display, quick drag & drop operation, real-time CAD comparison, multiple graphical reports, advanced algorithm etc. With a simple operation and powerful function while ensures advancement and reliability of algorithm.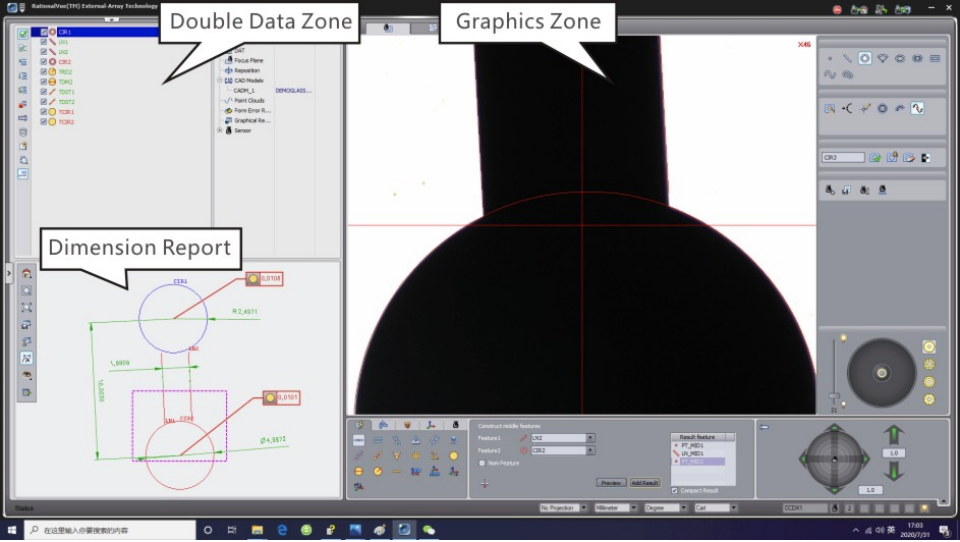 Software Function:
One software, one complete solution
1 set of RationalVue= 2D inspection comparison software + 3D inspection comparison software+ CAD reverse software + form analysis software + contour scanning software + SPC statistical analysis software + offline programming software + Geometric tolerance evaluation software.
Fast operation, high efficiency
Based on CAD, Iges 3D image file, DXF format and CAD profile can be imported, fast comparison, makes measurement efficiency improved by 2-3 times.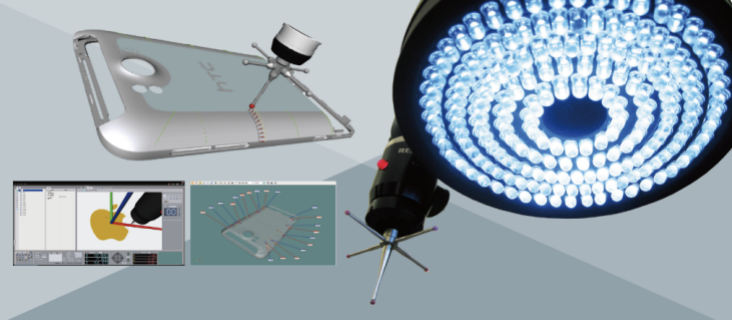 Automatic Program
Image, probe measurement, coordinate system, autofocus, magnification, light brightness adjustment, CAD theory element identification, automatic comparison measurement, element construction, tolerance calculation, and output can all be added to one program at the same time and run automatically. And can freely change the detection order.
The procedure is easy and quick to modify. Can quickly modify the program's lighting, magnification, height, and modify the program's measurement sequence。
With the same elements under one screen, the machine can automatically finish the measuring at a time without move.
Automatically judging NG/OK of products and will highlight the error.

Support offline programming & virtual measurement
Offline programming: lges and DXF image file can be imported, based on CAD to make programming as well as writing data output and check programs.
Virtual measurement: The entire image of the specimen can be spliced into a complete graphic. In disconnect from machines and absence of specimen, do demonstration and teaching to the customer.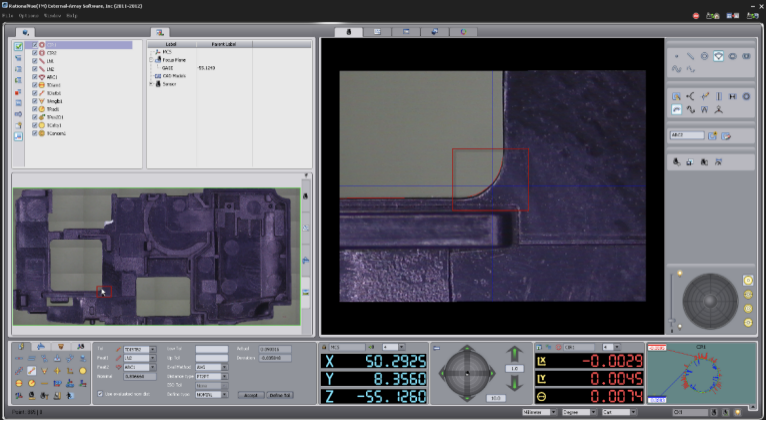 Adopt world advanced algorithms to improve performance and accuracy
Complete machine compensation algorithm.
Support 21 kinds of error compensation: linearity, straightness, angle pendulum, verticality...
Support Z-axis rotation compensation, Z-axis verticality compensation, Z-axis probe compensation (with probe), lens XY proportional distortion correction.
Support OEM compensation encryption.
Support multi-layer space patching to maximize the measurement accuracy of the machine.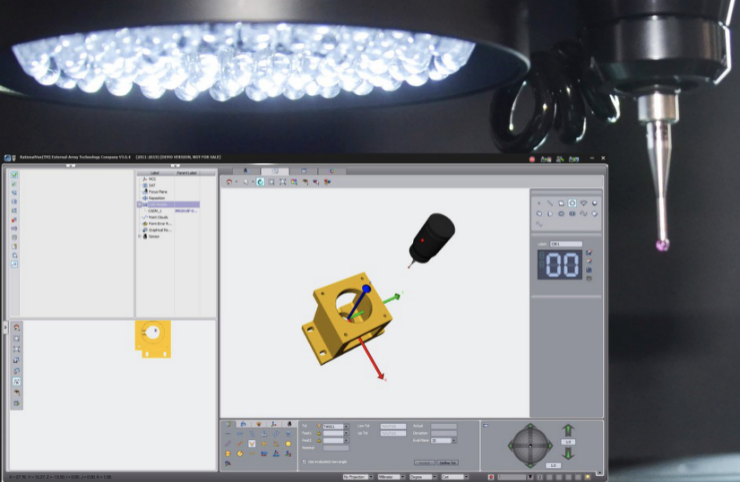 The most complete geometric measurement
Can finish the Measurement of positional tolerances, profile contours, profile contours, and other ISO tolerances.

2D element : points, lines, circles, arcs, curves, keyways, rectangles, ellipses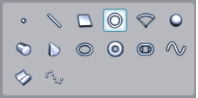 3D element: Plane, sphere, cone, cylinder, ring, surface
Full-featured and powerful

The most complete dimension FormError evaluation (include 2D & 3D, form tolerance, position). RationalVue strictly follows ISO Geometrical production specification (include German's DIN standard) and ASME GD&T Y14.5M and China GB standard etc.
Tolerance of linear Distance (max, min, average, space), angle, diameter, radius and cone angle.
Form tolerance of Straightness, flatness, circularity and cylindricity.
Oritation, location and runout tolerance of Perpendicularity, angularity, parallelism, symmetry, concentricity, co-axiality, position (2D&3D), point profile, curve profile, circle run-out if with multisensor.
More detailed functions of software Rational Vue, please refer to the attached document "Sinowon Rational Vue software introduction".