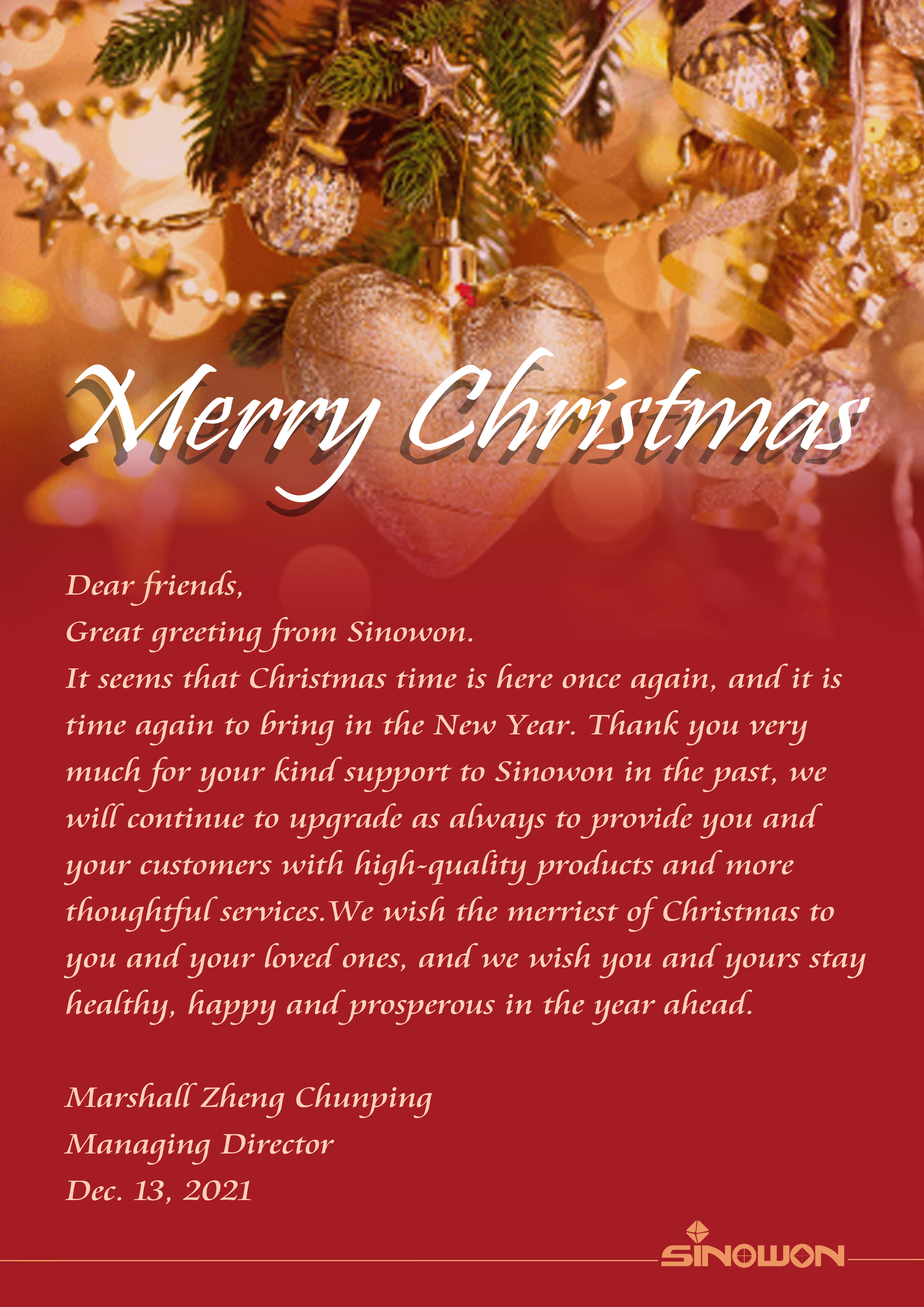 Dear friends,
Great greeting from Sinowon.
It seems that Christmas time is here once again, and it is
time again to bring in the New Year. Thank you very
much for your kind support to Sinowon in the past, we
will continue to upgrade as always to provide you and
your customers with high-quality products and more
thoughtful services.We wish the merriest of Christmas to
you and your loved ones, and we wish you and yours stay
healthy, happy and prosperous in the year ahead.
Marshall Zheng Chunping
Managing Director
Dec. 13, 2021
Sinowon Innovation Metrology Manufacture Limited.
China National Authorized High-Tech Metrology Manufacturer
Mission: Your Precision, Our Mission
Vision: Green Earth, Transparent Inspection
Values: The Inspection Makes a Better World