Technical Description
1.1 Machine:
Micromea10128 serials CMM combines single-point probing and analog scanning in a single high performance measuring machine also can equipped with contact and non-contact probe system. Based on the new generation of controller combines and optimizes temperature and accuracy compensation systems and advanced algorithms to support high-speed, high-accuracy analog open and closed loop scanning.
1.1.1 Design Characteristic:
Granite fixed worktable, XZ axes are made of high performance aluminium alloy, Good temperature adaptability and faster movement speed.
Granite worktable with integral "dovetail" guide in Y axis, eliminate the pitch and yaw ,also provides superior motion stability.
Z axis air-balance with self-protection ,improve motion capability.
Advanced synchronous belt drive system with non-slip and high stiffness, ensures high stability, lower noise.
High precise, rigid, and pre-loaded air bearings on all axes, can ensure the guidance never be damped.
Transmission system uses high-power DC servo motor and new double level tape reducer to ensure rapid and accurate axes.
RENISHAW tonic steel scale,Free expansion with the temperature change.
Famous parts from all over the world are used in every important sub systems.
1.1.2 Performance Specifications: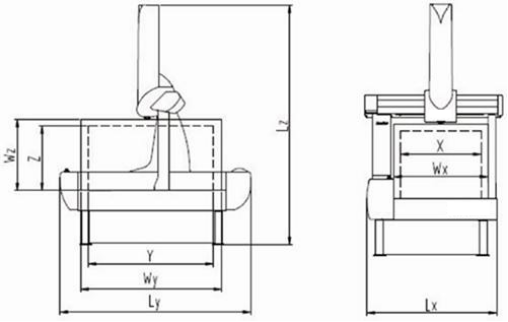 ---
1.1.3 Environment Specifications:
---
1.1.4 RENISHAW UCCS3plus Control System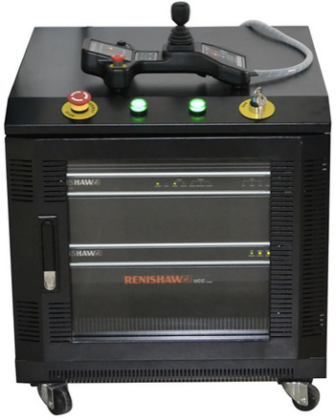 RENISHAW UCC T3plus is a high speed measurement & servo control system, capable of supporting analog scanning probes as well as other probing systems, such as touch trigger probing system, non-contact probing system. The system characterizes the ultra-high level of reliability and safety. Controller contains the leading technology customized high speed control chips, each chip providing three high speed hardware position latched for each moving axis. The system realizes continuous axes motion interpolation and true 3D vector capability (FLY). As a result the movement of three axes has been integrated by eliminating stops and corners. So CMM's axes can always move at high speed, improving the inspection throughput.
1.2 DELL Computer System:
Core i5, 8GB Ram,500GB Hard Disk
2GB Graphic Card, DVD Rome
Key Board & Mouse
21 Color Monitor
Windows 10 O.S.
1.3 American Measurement software package RATIONAL-DIMIS for WINDOWS(64 bit CAD + +):
Rational-DMIS is always in step with the world's advancing standards and design concepts.
DMIS (Dimensional Measuring Interface Standard) provides a common standard for 2-way measurement data transfer between computer and measuring equipment. DMIS has been internationally recognized and has become a global standard for CMM.
More and more major manufacturers like BMW, Tempress, NASA, and GE have recognized and adopted DMIS. It has become commonplace in the coordinate measuring industry to understand and make use DMIS to integrate with international metrology standards. DMIS continues to show its advantages in the highly competitive CMM programming language arena.
The DMIS language really stands out as being time-saving and money-saving.
DMIS ensures the inter-operability between different software solutions that are DMIS compliant. There is no need to make any conversions or revisions to share inspection programs, saving time and money normally wasted on re-programming. This can guarantee the value and longevity of all CMM measurement routines.
Rational-DMIS was completely developed around the DMIS standard and is one of the few softwares in the world which fully supports the DMIS standard!
The I++ Protocol was created from the joint effort of seven of the largest auto makers in Europe. I++ establishes and defines common interfaces between different metrology devices, and thus quickens the connection between different hardware control devices and measurement software. The I++ Protocol saves time and money normally
spent on developing new interfaces for each controller/software combination.
DMIS and I++ represent the advanced design concepts and future development trends in the coordinate measuring industry. Rational-DMIS stands out as a pioneer in the support of the DMIS Standard and I++ Protocol. Only software developed with strict adherence to current standards can ensure the universality of measurement programs and the inter-changeability of hardware control systems, which in turn can lower costs and improve efficiency for end users.
Physikalisch-Technische Bundesanstalt (PTB) is a world well-known Deutsch metrology institute of CMM software authentication. RationalDMIS has successfully passed the authentication of PTB, which proves that its accuracy, compatibility and reliability are recognized by the authority.
Versions & Functions of Rational-DMIS software
Graphic display, full-scale measuring
DMIS 5.0 programming, supports advanced programming techniques
Graphical display includes the measurement process, features, sensor models and output reports
Outputs available in various formats, including PDF, HTML, EXCEL,DMO, OUT, TXT
Supports user-defined PDF and Excel templates Complete coordinate system creation, numerous constructions, form error evaluation
Supports point cloud import & export as well as 3D analysis of curves and surfaces
Supports 21 parameter CMM error compensation maps
Supports temperature compensation and real-time temperature compensation of machine/work-piece
Supports 14 language libraries and provides a quick switch language interface with one button
Add full-automatic and scan probe Includes all functions in the LITE version of RationalDMIS
Adds fully automatic probing and continuous contact scanning probes
Supports all series of Renishaw sensors and sensor changers CAD export/import, sheetmetal/check fixture measurement
Including all functions in the Lite version of Rational-DMIS Contains sheet-metal solutions and check fixture measurement with material offsets etc.
Supports CAD export/import and seamless direct connections with CAD software
Supports reading and editing of CAD layer and colors
Supports Q-DAS and DML format data exporting.
Supports IGES, STEP, DXF, STL
Auto identification of CAD features, quick CAD-based programming, real time results comparison
Supports measurement path simulation and planning, anti-collision measurement, intelligent measurement planning measuring path
CAD seamless connection, all-series sensors, dedicated measuring modules
Additional optional modules include touch screen, network reporting, and network offline.
---
1.4 Renishaw Probe System:
PH10Mplus Motorized Probe Head
PH10M is an indexable probe head from Renishaw. It features the advantage of the highly repeatable, kinematic autojoint that it allows rapid probe or extension bar changing without the need for re-qualification.
1.4.1 Characteristics:
Indexable axis A (Roll): from 0° to105°, step of 7.5°
Indexable axis B (Pitch): ±180°, step of 7.5°
Weight: 645 g
Positioning repeatability: 0.4µm
---
---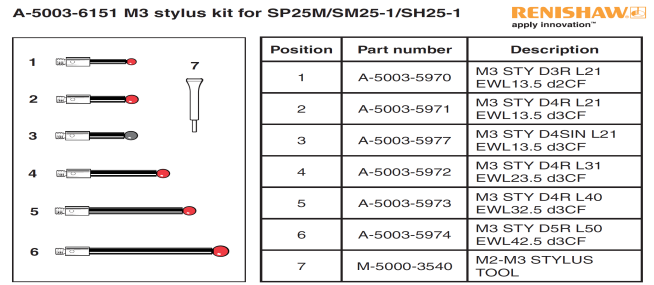 ---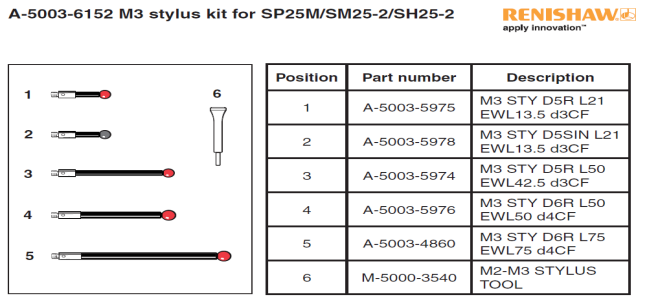 ---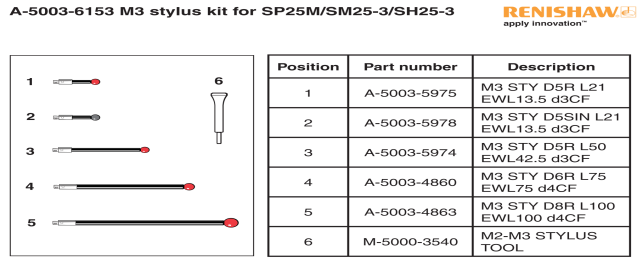 ---
2. Installation at Customer Site
System installation includes setting up and metro logy test and will be carried out by the service engineer of Sinowon. During the installation, support for connections, internal transportation and unpacking must be provided. The metro logy test will be performed according the GB/T16857.2-1997 (ISO 10360-2 regulation.)
Concerned environment and facilities for the CMM installation must meet the requirement of the specifications before the installation.
Fork lift truck or suitable lifting equipment must be provided by the buyer.
3. Application Training
Training on the CMM operation & application 5 working days at the user's site or Sinowon Training Center.
The course is designed to train operators on the use of the system and on fundamentals of Coordinate Metro logy. People attending this class are expected to have some familiarity with metrology knowledge, PC application skill and English.
---