Performance characteristics:
Excellent OTICS infinity optical system, outstanding resolution and definition.
Original integrated stand for excellent stability.
Unique aspheric illumination system, provide bright and comfortable lighting.
Various colorful matching looking can provide lively environment and happy mood.
Various accessories for upgrading.
Back handle and observing hole convenient for carry and operation.
Alternative color for main body.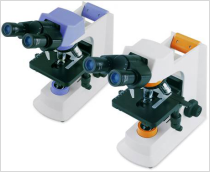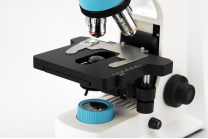 ---
Wire winding device convenient for carry and storage (optional).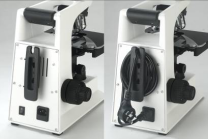 ---
Phase contrast unit, Independent phase contrast unit (apply to infinity optical system).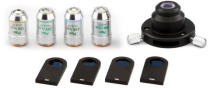 Polarizer, analyzer for simple polarizing unit.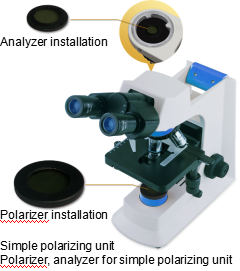 Dry Dark Field Condenser.

Mirror

Biological Microscope Outfits:
---
Note: "●"In Table Is Standard outfits, "○" Is Optional Accessories.
Packing Size: 550mm×380mm×290mm
Gross Weight: 7.5 kgs
Net Weight: 6.5 kgs
Biological Microscope Size(mm):