Intelligent Software
Strong intelligent image processing system: with the functions of mage rotation, white balance, exposure control, negative film and zoom in & out, comparative measurement, it can meet all kinds of complicated inspection needs.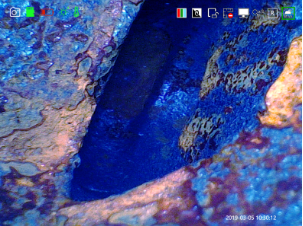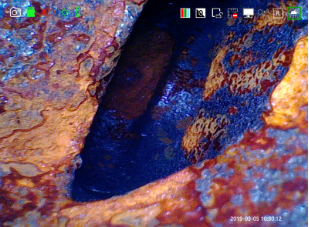 ---
White Balance: Auto white balance with strong color reduction; manual-control white balance according to inspection needs.
---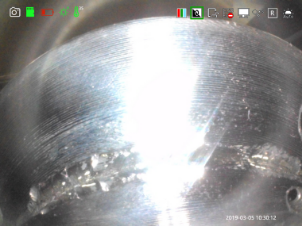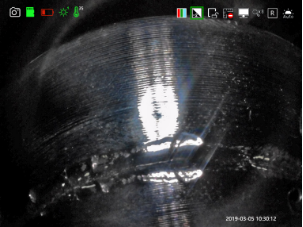 ---
Exposure Setting: exposure suppression--the polished object is also inspected clearly; exposure compensation--when checking large cavity, it can be more effective and clearer
---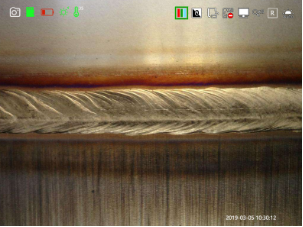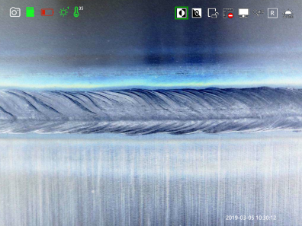 ---
Normal Mode: HD image effect Negative Film Mode: Enhance the ability to compare and analyze the internal defects of the inspected objects.
---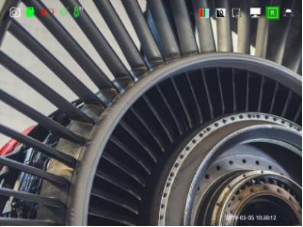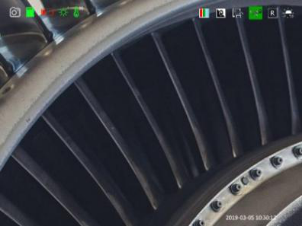 ---
Support 8X zoom in/out
---
UV Inspection on Site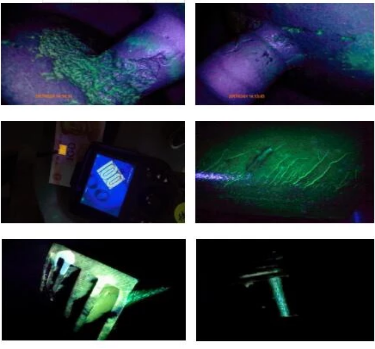 ---
Flexible Articulation Control
360 ° joystick-control articulation, damping type positioning design, precise probe locking technology, make the detection more accurate and efficient.
Independently developed technology of long-distance transmission ensures bending angle ≥100°, even the tube reaches 10 meters.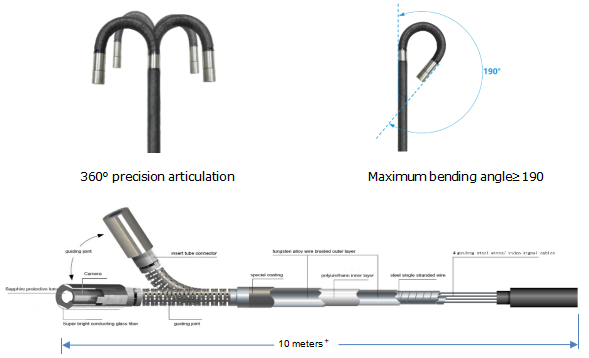 ---
Strong Hardware
SIE510-060P HD UV fluorescent videoscope adopts modular design, the host and the handle can be separated with one button.The dual light source of the probe is designed in an integrated way, and an insert tube is equipped with both ultraviolet light and white light at the same time. By one-key switch through the universal button, white light can be used to find the direction, and ultraviolet fluorescence detection can be performed.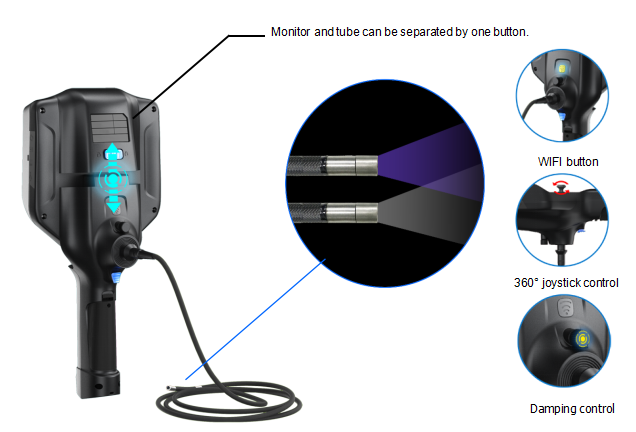 ---

---
High temperature alarm function: Orange alarm when the temperature is above 65 ℃; The image can be outputted to HD display by HDMI.
Red alarm and shutdown when the temperature is more than 80 ℃.
---

Original dual battery design,8 hours working time; real-time battery indication Display resolution: 1280*960, high light, wide color gamut, all sight viewing angle, ensure clear image, rich colors and good color reproduction.
---
Quality Assurance
All products are complied with RoHS, CE and ISO standard and passed testing for temperature,waterproof,drop,vibration and pressure. We devote ourselves to providing high-quality professional inspection instrument to every customer.
Parameters