Thanks to an automobile company in Guangdong for choosing Sinowon Automatic Vision Measuring Instrument for auto parts inspection.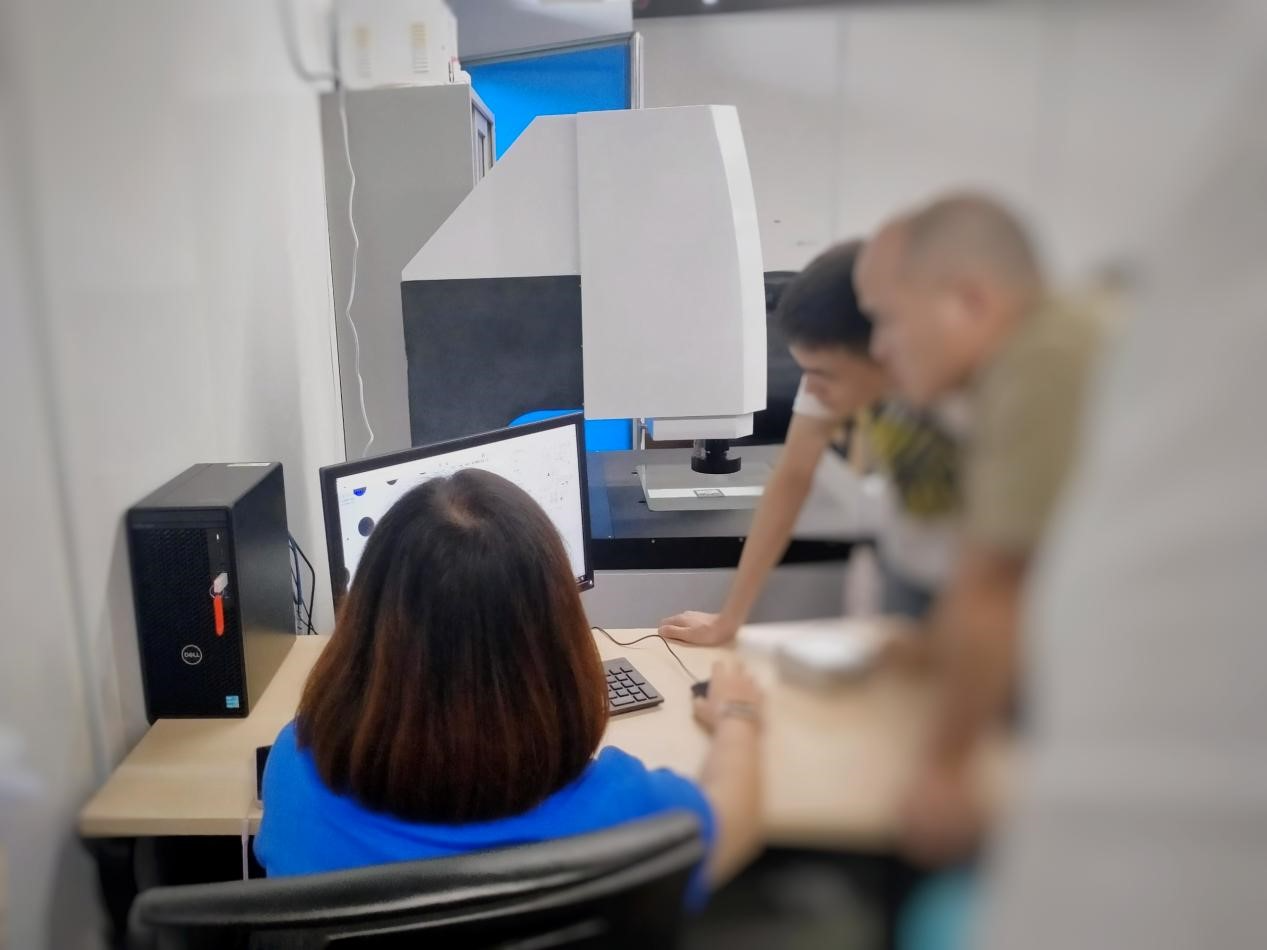 (The picture shows the technicians guiding the operation)
The company is a manufacturer of auto parts and needs to carry out large quantities of parts inspection every day in the workshop, such as the measurement of valve contours, small shafts and motor cones. However, there are many types of auto parts, different shapes and sizes, large batches of measurement, and measurement tasks are arduous.
To this end, our technical engineers recommended the MVS series of automatic vision measuring instruments, which can set up automatic measurement procedures, suitable for mass measurement needs of workpieces; at the same time, it is equipped with a 6.5X high-definition optical lens, precise zoom, and one-time pixel correction. That is, the workpiece detection can be completed quickly and accurately.
The MVS series is a cantilever type precision automatic vision measuring instrument with powerful functions and simple operation. It can perform three-axis automatic control, automatic lens focusing and automatic light control. It has a good hardware and software configuration, which can better realize linear size and Measurement of geometric dimensions.
In addition to the Auto Vision Measuring Machine, Sinowon also has Industry Inspect Microscope, Videoscope, Optical Measuring Projector, Hardness Testing Machines, Ultrasonic Hardness Tester , Metallurgical Equipment, Material Testing Machine and other products, welcome to come and buy!
Sinowon Innovation Metrology Manufacture Limited.
China National Authorized High-Tech Metrology Manufacturer
Mission: Your Precision, Our Mission
Vision: Green Earth, Transparent Inspection
Values: The Inspection Makes a Better World