The spring breeze is coming to the Year of the Tiger for the first time, the sound of joyous songs shakes the sky, all phenomena are renewing, and good luck has come. Looking back on 2021, we will not forget our original aspirations and full of pride, and looking forward to 2022, we will continue to pursue our dreams with the heavy responsibility on our shoulders.
On February 12, Sinowon Innovation Metrology Manufacture Limited. held the 2021 employee recognition ceremony and the 2022 Sinowon Spring Dinner Banquet at the Guangcai City Hotel in Dongguan.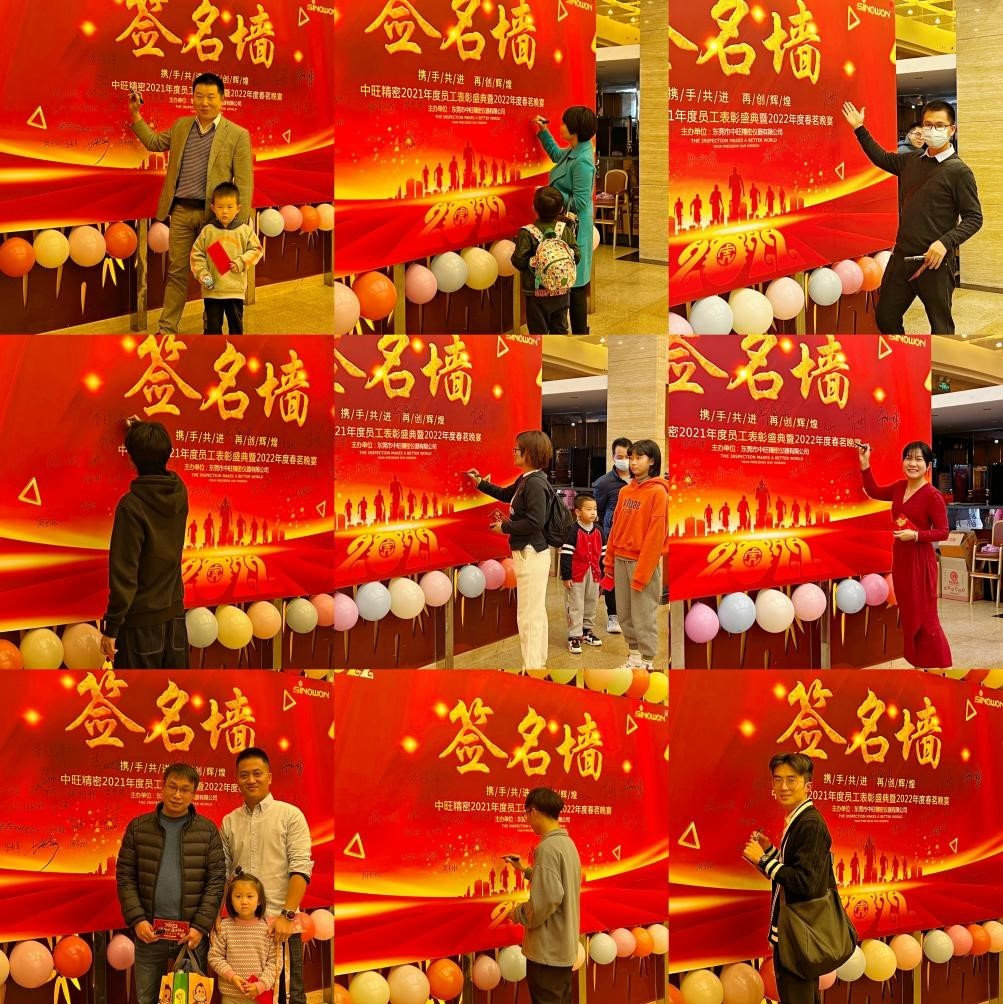 Before the official start of the commendation meeting, the company prepared game warm-up sessions such as argue correctly and conversely, painting communication, and dancing sticky notes.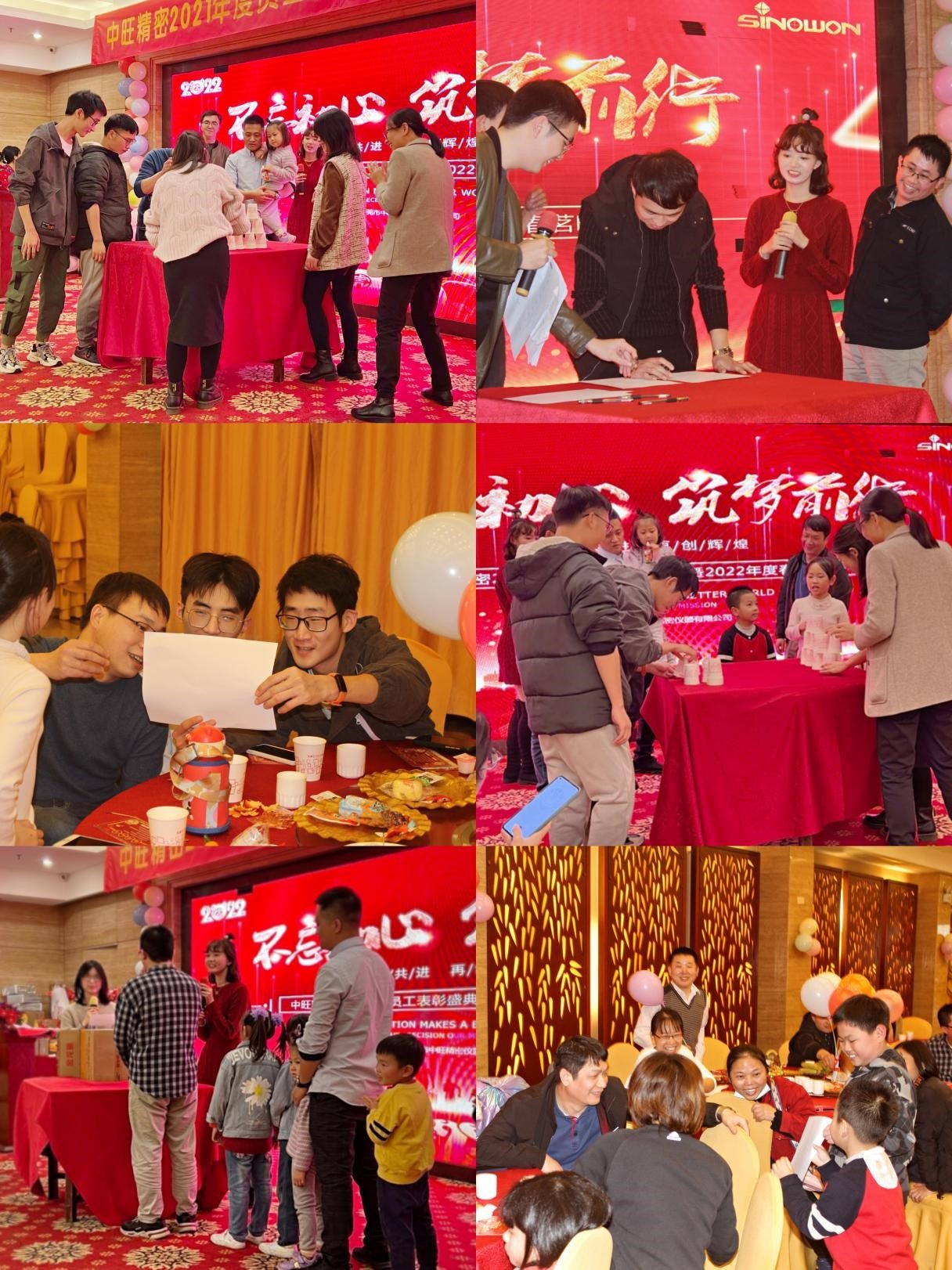 Then the host gave an opening speech and announced the official start of the commendation meeting. General Manager Zheng summarized the development history of Sinowon Innovation Metrology Manufacture Limited in the past year and put forward the company's strategic plan for 2022; Deputy General Manager Liu and others carried out the speech expressed the sincere wishes to all employees of Sinowon Innovation Metrology Manufacture Limited in the new year and the bright expectations for future development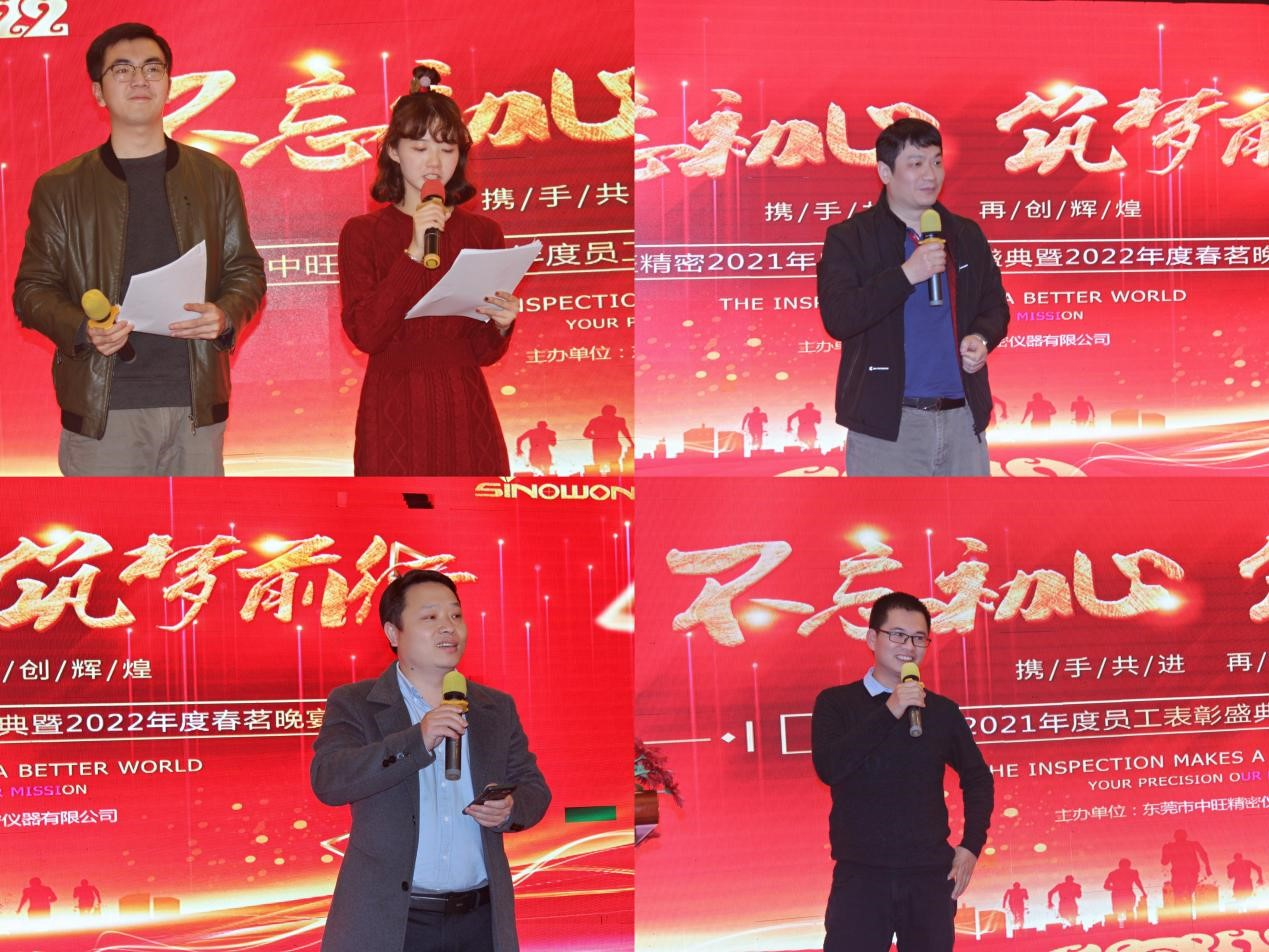 In order to commend the outstanding performance of Sinowon Innovation Metrology Manufacture Limited's outstanding employees in the past year, the meeting praised and awarded the company's outstanding individuals in 2021, and also awarded awards to the outstanding creative managers of SOC process management, and the award-winning advanced individual representatives took the stage and a speech was given. The resounding applause from the audience is the recognition and appreciation for their achievements. I hope that in the new year, everyone can make persistent efforts and make new achievements.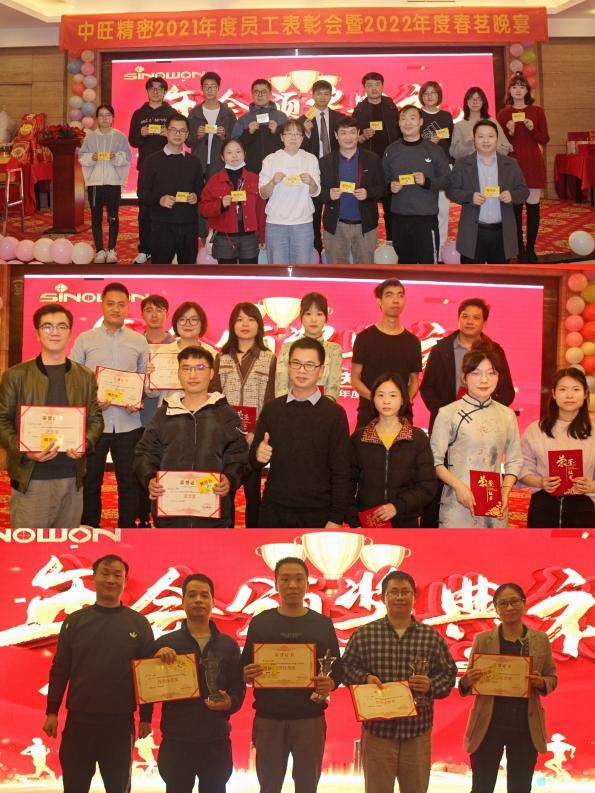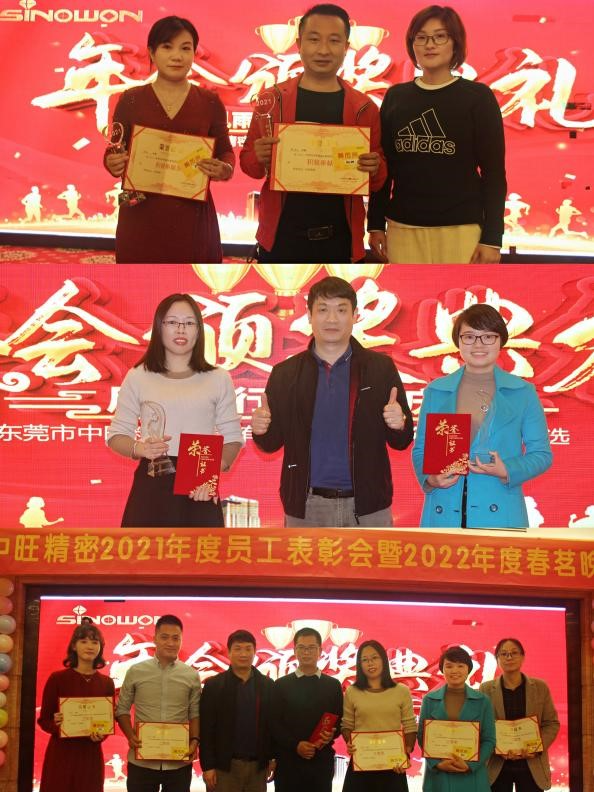 Accompanied by the background music of Good Luck, the conference proceeded to the exciting lucky draw session. With the rotation of the lottery box, the list of prizes was generated one after another. Everyone cheered and took the stage with a smile on their faces to receive the prizes. The atmosphere of everyone having a prize was pushed to a climax at this moment.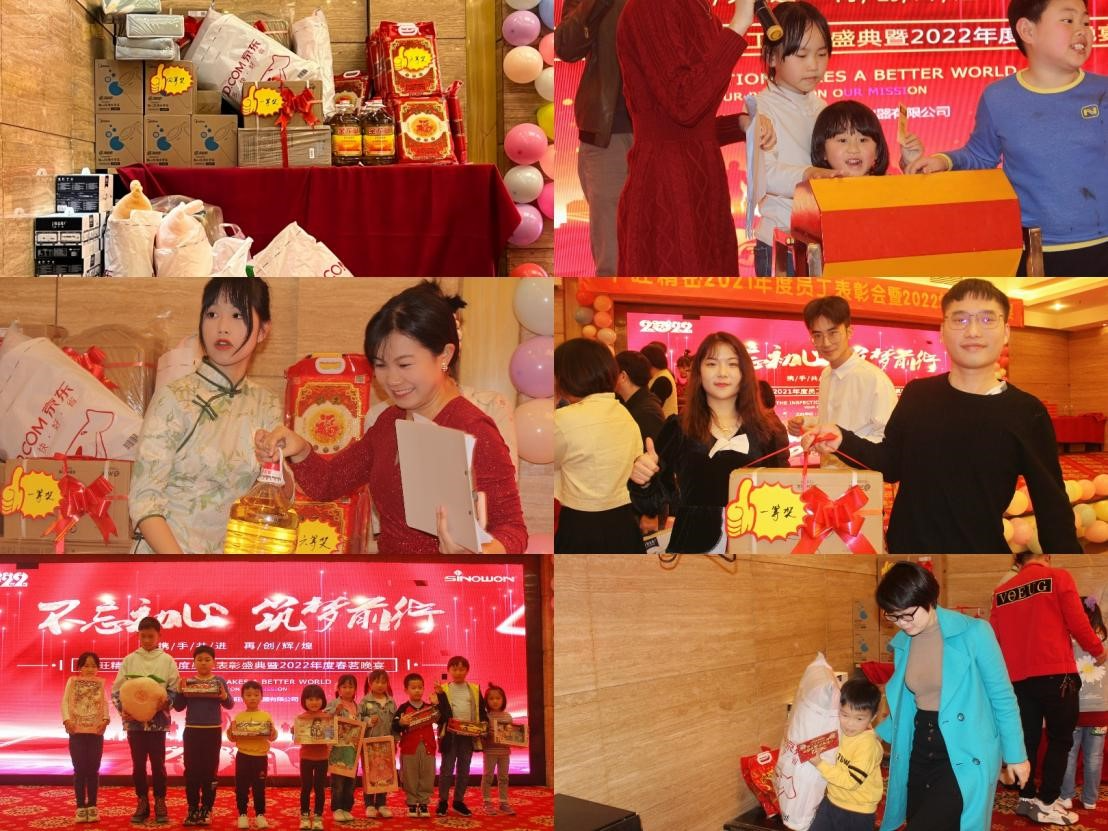 Group photo of Sinowon employees and their families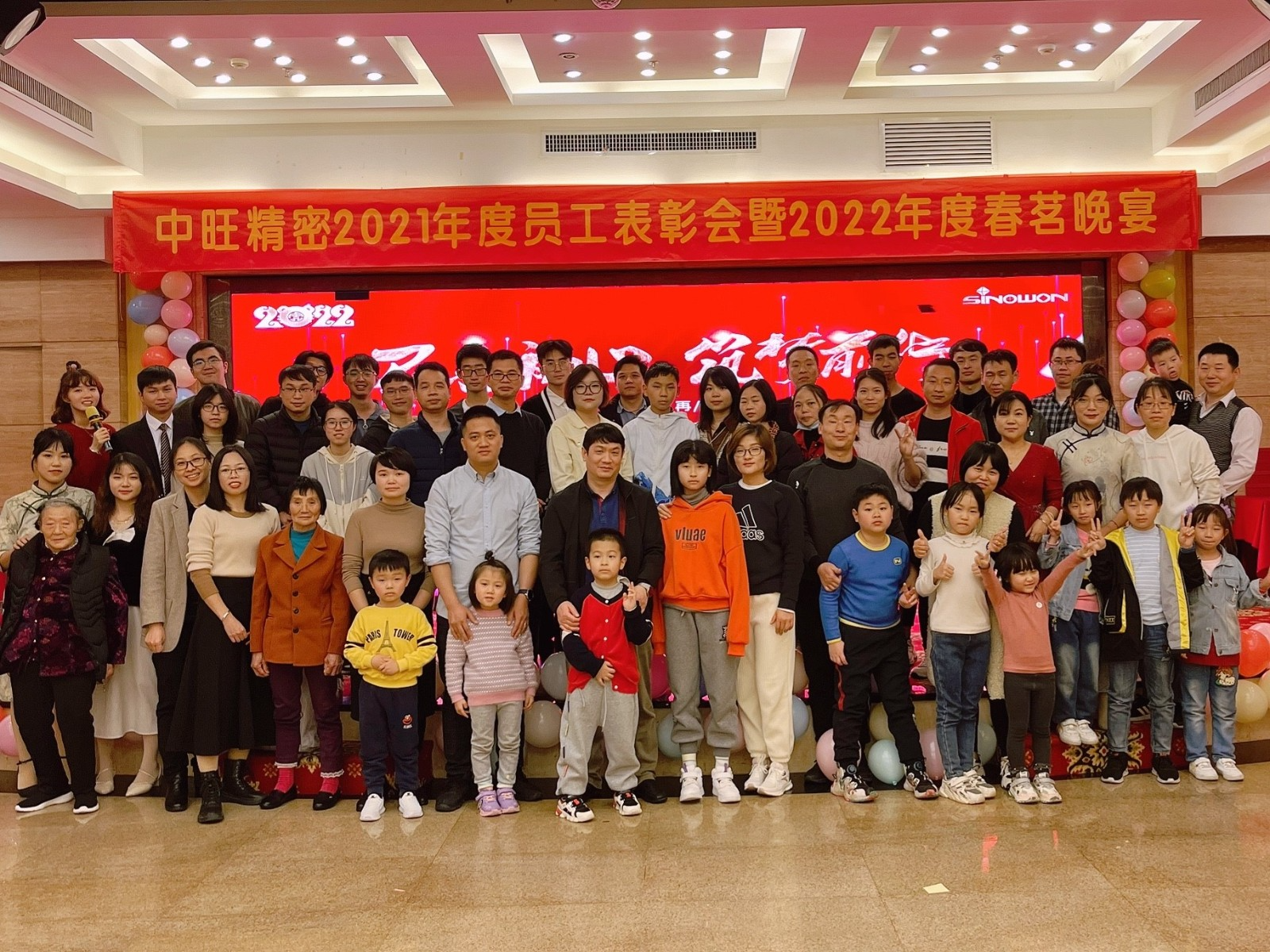 Don't forget the original intention and move forward in pursuit of dreams. At the Spring Dinner Banquet, everyone toasted to celebrate, looking back on the good results of the past year, and wishing to continue sailing forward in the new year.