Founded in 1985, XH Company is a private enterprise integrating mold design and manufacture, precision die-casting of aluminum, magnesium and zinc alloys, precision machining and surface treatment. Provide customers with high-quality precision die-casting parts (precision parts die-casting, machining, surface treatment, etc.) services "Bosch", "Volkswagen", "Toyota", "Honda", "Siemens", "Continental", "BorgWarner", "Donaldson" and other global first-class auto parts supplier.
Because the central control of new energy vehicles uses the large LCD screen as the screen display of the vehicle, the requirements for the die-casting process of the automotive magnesium alloy central control panel are getting higher and higher, and the requirements for the flatness, position and height difference of the workpiece are becoming more and more precise. The user laboratory has purchased 5 fully automatic coordinate measuring machine, but it is difficult to meet the customer's sampling inspection requirements for products.
Therefore, XH customers have conducted rigorous research before purchasing geometric measurement instruments. Three rounds of technical inspections and evaluations were carried out on geometric measurement instruments such as coordinate measuring machine, instant vision measuring system and 3D Laser scanners.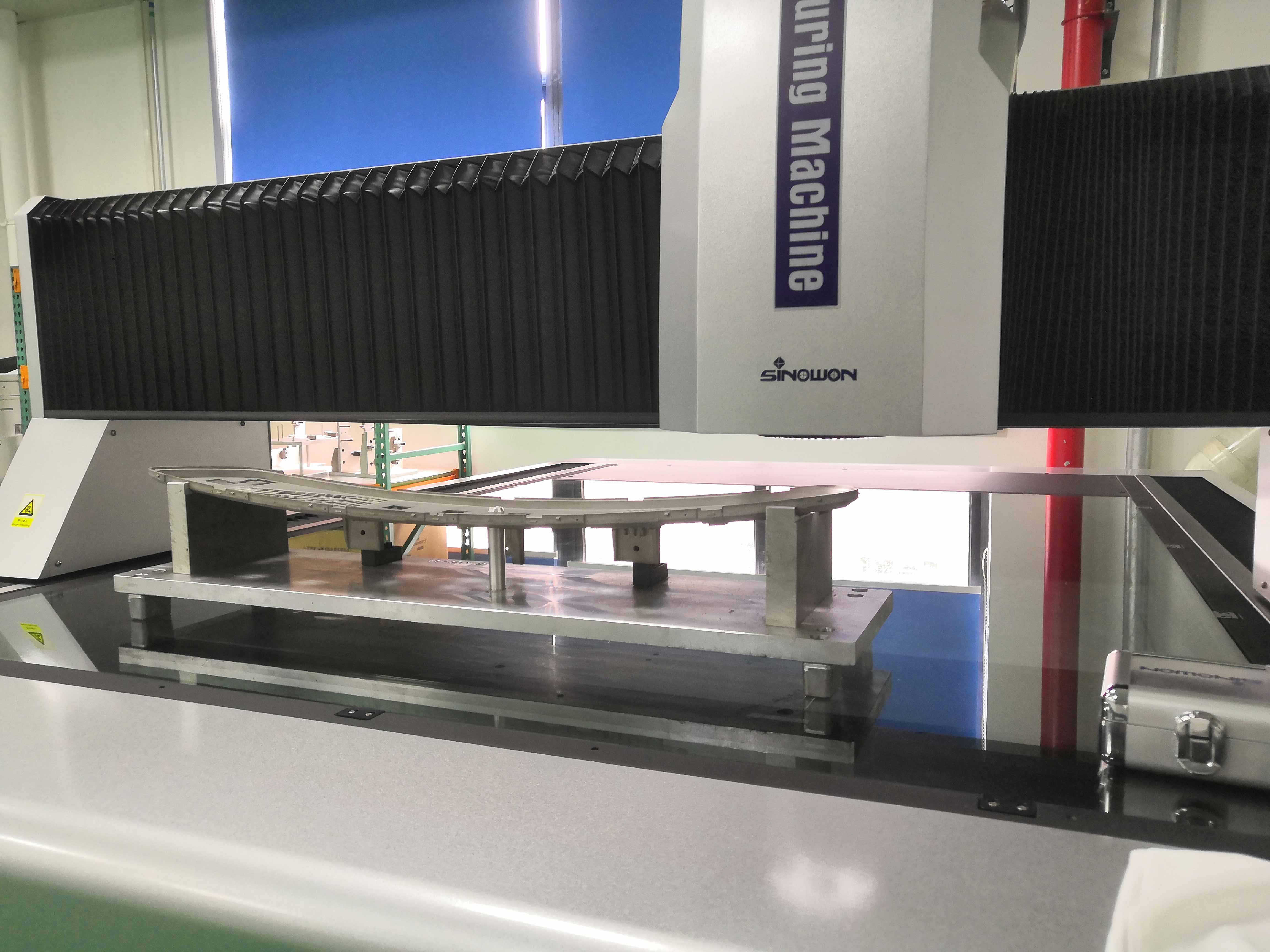 When choosing the specific manufacturers and brands, XH company has conducted in-depth investigations on imported and domestic brands. It had been selected after careful consideration about the laser scanning automatic vision measuring machine AutoVision15122C developed and produced by Sinowon.
AutoVision15122C is not only equipped with a motorized zoom lens and a telecentric light source to measure length, angle, position, etc., but also a confocal laser sensor to quickly measure the flatness and height difference. The overall measurement accuracy is controlled less than 2+L/200um, which not only meet the tolerance design requirements of XH customer's vehicle middle frame, and can also be adapted to the measurement requirement of other high-precision parts.
----Provide one-stop testing service----